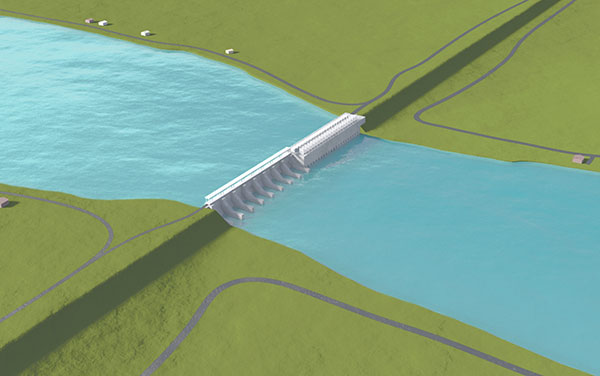 Hydro-Québec holds the property rights required to operate its power generating facilities in accordance with the laws and regulations on public safety and the safety of Hydro-Québec facilities and environmental protection (water, plant life, wildlife).
These rights involve full ownership of buildings and land, servitudes, public land access agreements, the Hydro-Québec Act (section 30) and leases.
Generating stations and other hydroelectric structures are usually built on land owned by Hydro-Québec.
Flood servitude
Flood servitudes, or easements, generally include real and perpetual rights and restrictions such as:
The right to flood the land intermittently or continuously at any time regardless of erosion, water infiltration or ice backup
Landowner's waiver of the right to seek compensation for any damage caused to the servient land or to any structure or other property on the land
The prohibition against doing anything that would change the ordinary high watermark (no filling, no modification of the ground level)
What's allowed near hydropower facilities (subject to authorization)
Before using Hydro-Québec land, you must submit a formal application to the company. When the authorization is granted, you must use the land in accordance with federal and provincial laws and municipal by-laws.
Below is a non-exhaustive list of activities and developments that are allowed on Hydro-Québec land, subject to authorization:
Planting on shores and riprap
Installing a boardwalk
Accessing the water
Installing a dock for recreational, outfitting, marina or camping activities
The government of Québec provides Hydro-Québec with the use of land for power generation. In such cases, Hydro-Québec is responsible for authorizing or prohibiting possible uses of the land near its facilities.
Important note
The list is for information purposes only. Authorization is required to carry out any work or development near hydropower facilities.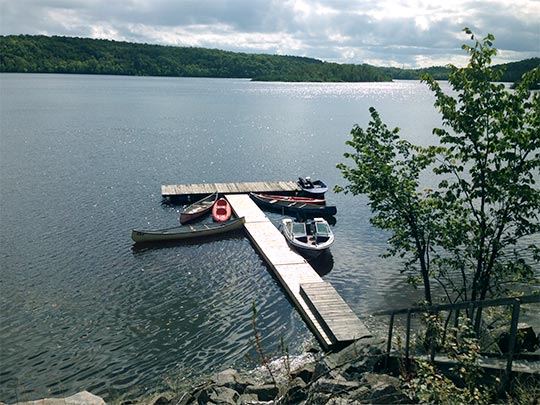 Getting authorization to use riparian land near a hydropower facility
Projects that entail the use of riparian land near a hydropower facility must respect Hydro-Québec's rights and comply with the standards and municipal and provincial regulations that govern the company's activities.
Authorized projects are subject to a written agreement with Hydro-Québec.
If the project is planned on land owned by Hydro-Québec, the agreement will be in the form of a lease (market value rent).
If the project concerns land for which Hydro-Québec holds a servitude or other rights, you will be asked to sign a technical permission.
If the applicant is a third party, they must also obtain authorization from the landowner and comply with all applicable laws and regulations, including all municipal by-laws.