Shock, fire and short-circuit hazards
Medium-voltage lines don't have an insulating sheath: The air around them provides insulation. That's why they need to be kept clear.
Vegetation and tree branches that are too close to medium-voltage lines can cause short circuits, even without any direct contact. They can endanger people by starting a fire or, in some cases, causing an electric shock.
See the video of tree branches in contact with a medium-voltage line
Risks related to weather events
Most power outages caused by falling branches or trees result from major weather events like strong winds, freezing rain and wet snow.
Strong winds
Strong winds can occur at any time of the year and may be combined with snow, freezing rain or thunderstorms. The risks for the power system are highest when there are leaves on the trees because they catch the wind.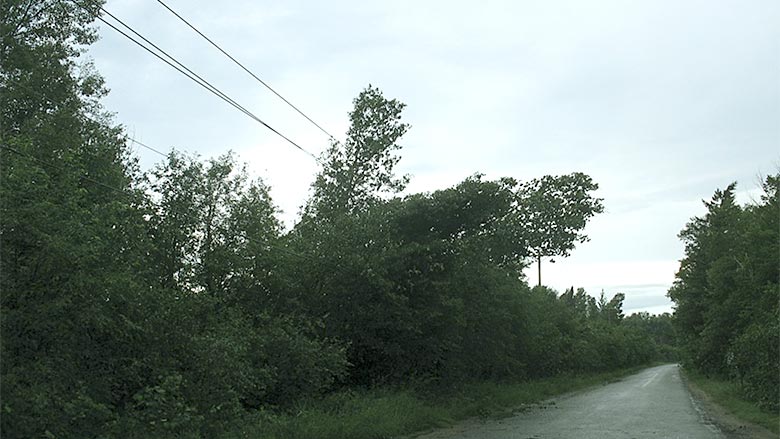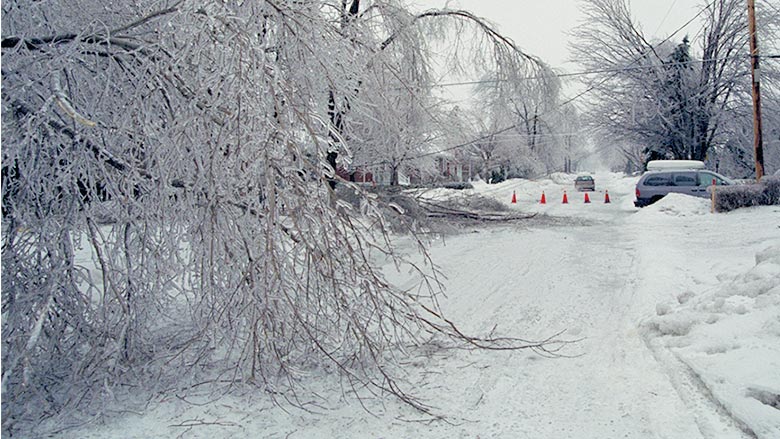 Freezing rain
Ice buildup on branches is a heavy weight that can make a tree or branch bend until it breaks. A tree or branch that falls on a power line can cause short circuits, damage and power outages.
Wet snow
A thick layer of wet snow can make conifers bend until they break or become uprooted, posing a number of risks for the power system.