Estimate a home's electricity costs
Are you planning on moving to a new apartment or house? Make an informed decision by anticipating electricity costs.
It's quick and easy
Just enter the building number and the postal code of the address you are interested in. If it's possible to produce an estimate for the address, you'll have it instantly.
Estimate the cost
Use the phone to call for a pizza, not to change your address.
Save $25 by changing your address in your Customer Space.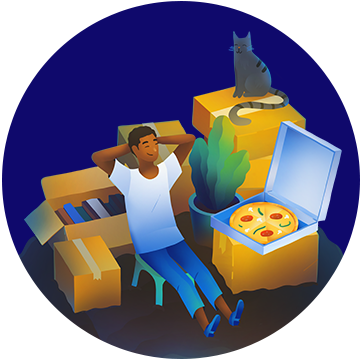 ---
Tips for a successful move
Managing your account
Make managing your account even simpler with Online Billing, the Equalized Payments Plan and Pre-authorized Debit.
Sign up for self-service tools
Save energy and money
Our useful tips can help you save energy and money in your new home.
See our tips
You may also be interested in these pages