Rate Flex D: Potential for substantial savings
Rate Flex D is a dynamic rate that can save you quite a bit of money. Electricity is cheaper than the base rate in winter, except during peak demand events, when it's more expensive.
How Rate Flex D works
Rate Flex D is different than the base rate (Rate D). This is how it works.
In winter,

Outside peak demand events, the price of electricity is below the base rate, so you can save money.
During peak demand events, electricity is billed at a high price (50.650¢/kWh). You'll have to shift nonessential electricity use or limit it to reduce costs. The day before a peak demand event, you'll receive a notification by email and, if you like, through our mobile app.

The rest of the year, Rate D (base rate) prices apply.
Risk
The risk depends on your energy use habits. Your bill could be higher at Rate Flex D than at the base rate if you don't take the necessary steps during peak demand events when the price is higher. It's important to use as little electricity as possible during those events, so you aren't penalized.
Peak demand events
Peak demand events can take place Monday to Friday from December 1 to March 31, from 6 to 9 a.m. and from 4 to 8 p.m. There may be 25 to 33 events per winter, at most, for a maximum of 100 hours in all.
A customized tool to track your results
You can see the results of your efforts in the Consumption Profile in your Customer Space, which tells you the following:
Information about the current winter, updated daily (total savings or increase, number of hours in peak demand events already gone by, number of days of the winter period elapsed)
Your energy use during peak demand events and outside events
Upcoming events for which you have received a notification
History of previous winters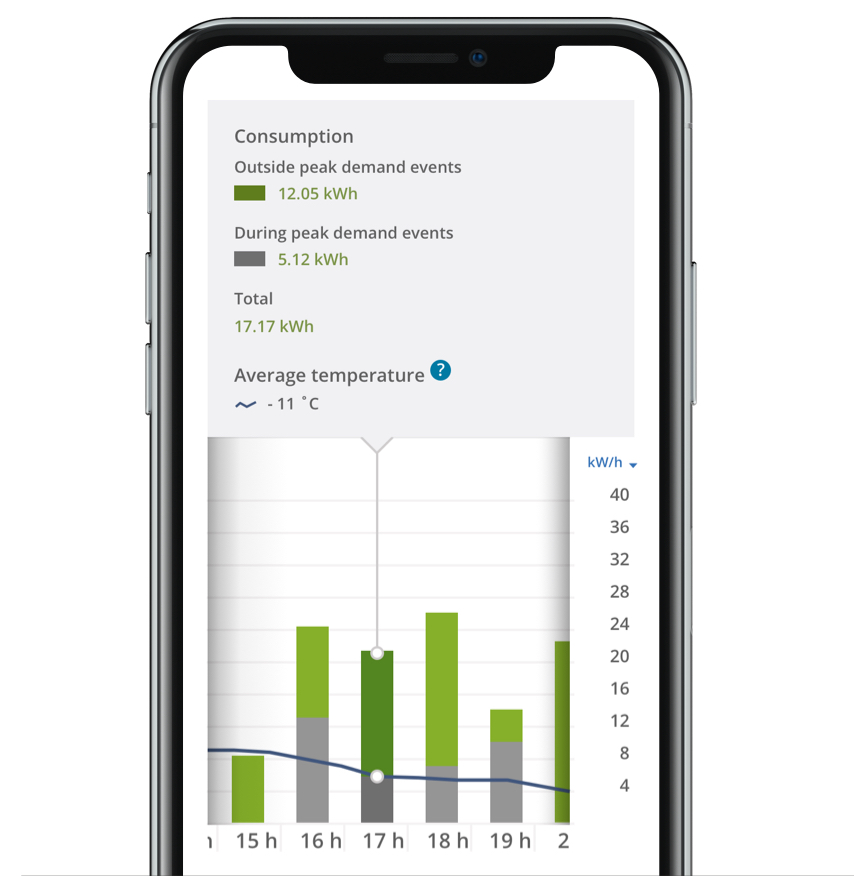 Have you received an email invitation?
Compare the various offerings in your Customer Space to find out how much you could save and to sign up for the Winter Credit Option or Rate Flex D
Didn't receive an email invitation?
To provide optimum support to customers, dynamic pricing is being rolled out gradually. Between now and November 20, 2021, certain customers will receive an email invitation to sign up. They will be given the option of choosing one of the two dynamic rate offerings or sticking with their current rate.
For winter 2021–2022, enrollments will be limited to a maximum of 150,000 residential and farm customers.
How to request electricity service