Even though your electricity is lower in the summer , a few small changes can help you save even more energy wise in the warmer months.
If you have a pool or an air-conditioning unit, or if you use your dryer year round, you'll be pleased with the savings that a few simple changes will provide!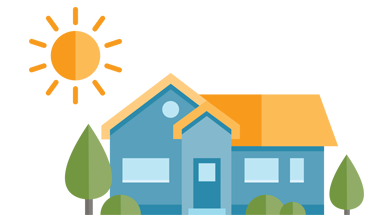 Simple, energy-smart changes
Hang your laundry to dry on a clothesline. This simple change makes a big difference for the environment.
Wash your clothes in cold water for major savings. Hot water can cost up to 18 times more!
Be more comfortable in summer by directing the blades of your ceiling fan, which should turn counter clockwise, towards the floor. When you leave the house, remember to turn off the fan.
At night, turn off your outdoor lights from 11 p.m. to 7 a.m. This simple habit could help you save up to $25/bulb/year.
Unplug your game consoles, which, on an annual basis, can consume more electricity on standby than in use, as well as any other electronics that you seldom use.
Stay cool and save money
Although you use less air conditioning than heating during the year, it can still have an impact on your hydro bill. In fact, air conditioning accounts for close to 5% of the annual electricity bill for homes with electric heating. These few simple changes can help you get the most out of your air conditioning system:
Set your air conditioner to maintain a room temperature of 22 to 25°C. The lower the temperature setting, the more energy your air conditioner will consume.
Clean the air filters at least once a year. Dirty filters obstruct airflow and, in some cases, can damage the unit.
Close the blinds and curtains on windows that receive direct sunlight and, if possible, only air condition the main room of your home for more energy savings.
Use fans in combination with air conditioners to save even more on your electricity bill. Set your thermostat two degrees higher than the desired temperature and use ceiling fans to circulate cool air. This technique lets you cut your air conditioning costs by 14%.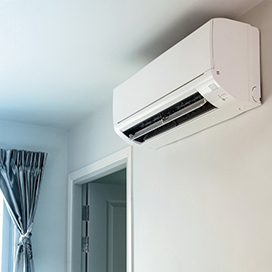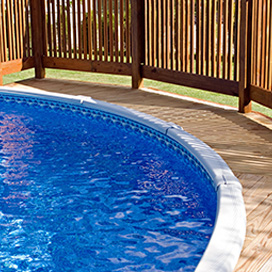 Make your pool more efficient and save
Your pool may account for about 70% of your summer electricity bill. Luckily, with a few changes and a wide range of pool products—timers, solar covers, efficient pumps and heat pumps—you can achieve major savings.
Install a timer on your unheated pool to stop the pump for 6 to 12 hours a day and save close to 45% on filtration-related electricity costs. If you don't use a timer, you can save energy by turning off the pump of your unheated pool.
Use a solar pool cover every day, especially at night and even when temperatures are high. By relying less on your pool heater and letting the sun do some of the work, you could save up to 45% on your water heating costs.
Opt for an efficient pump. Because it has several speeds, an efficient pump can help you save up to 80% on water filtration costs compared to a single-speed pump.
Lower the thermostat on your heat pump from 29°C to 27°C to reduce your electricity consumption by approximately 25%.
Don't forget your spa
Put the cover back on after each use to retain heat.
Advantages of electric mowers
When it comes to lawn maintenance, opt for energy-smart tools: electrical appliances that perform better, consume less and are more environmentally friendly.
They're less noisy than gas models.
They're easier to start, since they have a safety switch instead of a pull cord.
They're easy to store, being generally lighter than their gas-powered counterparts.
Cordless models now use lithium-ion batteries, which are more efficient than the previous generations. This means a state-of-the-art cordless mower can now mow 500 m2 of lawn on a single charge.
Their battery can often be used in other tools—edgers, hedge trimmers, leaf blowers or chainsaws, for example.
Battery-operated mowers use 2 X 216 Wh. Gas mowers, in turn, use 650 mL of fuel in one hour, which works out to 10 times more energy consumption. As a result, for every 15 hours of use, a gas model will cost $12.87 compared to just 4¢ for an electric model.
Other garden maintenance tools
Electric leaf blowers and chainsaws are also more economical than equivalent gas-powered models.
Consuming one litre of gasoline per hour, a gas-fuelled edger will cost $22.95 to use for 15 hours. The electric model consumes only 216 Wh, costing only 2.5¢ for the same period.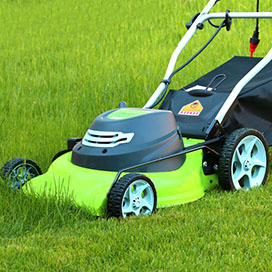 Did you know?
Did you know that some lawnmowers, like plug-in or cordless (battery-powered) models, are up to 10 times more energy efficient than gas mowers?