Hydro-Québec's grid: recognized reliability

Hydro-Québec is known throughout the world for the reliability of its transmission system, and we're committed to remaining a benchmark. Thanks to redundancy across the looped grid and annual investments of C$2 billion, Hydro-Québec's infrastructure is built for dependability and high performance. Hydro-Québec also relies on its own extensive and robust telecommunications network to manage, monitor and operate its facilities.
Since our grid is electrically isolated from the rest of the North American power system, it's safe from disturbances and outages that may occur on neighboring systems. In addition, a loop comprising seven 735-kV substations circles the Greater Montréal area, ensuring a reliable supply of electricity.
A 735-kV loop circles the Greater Montréal area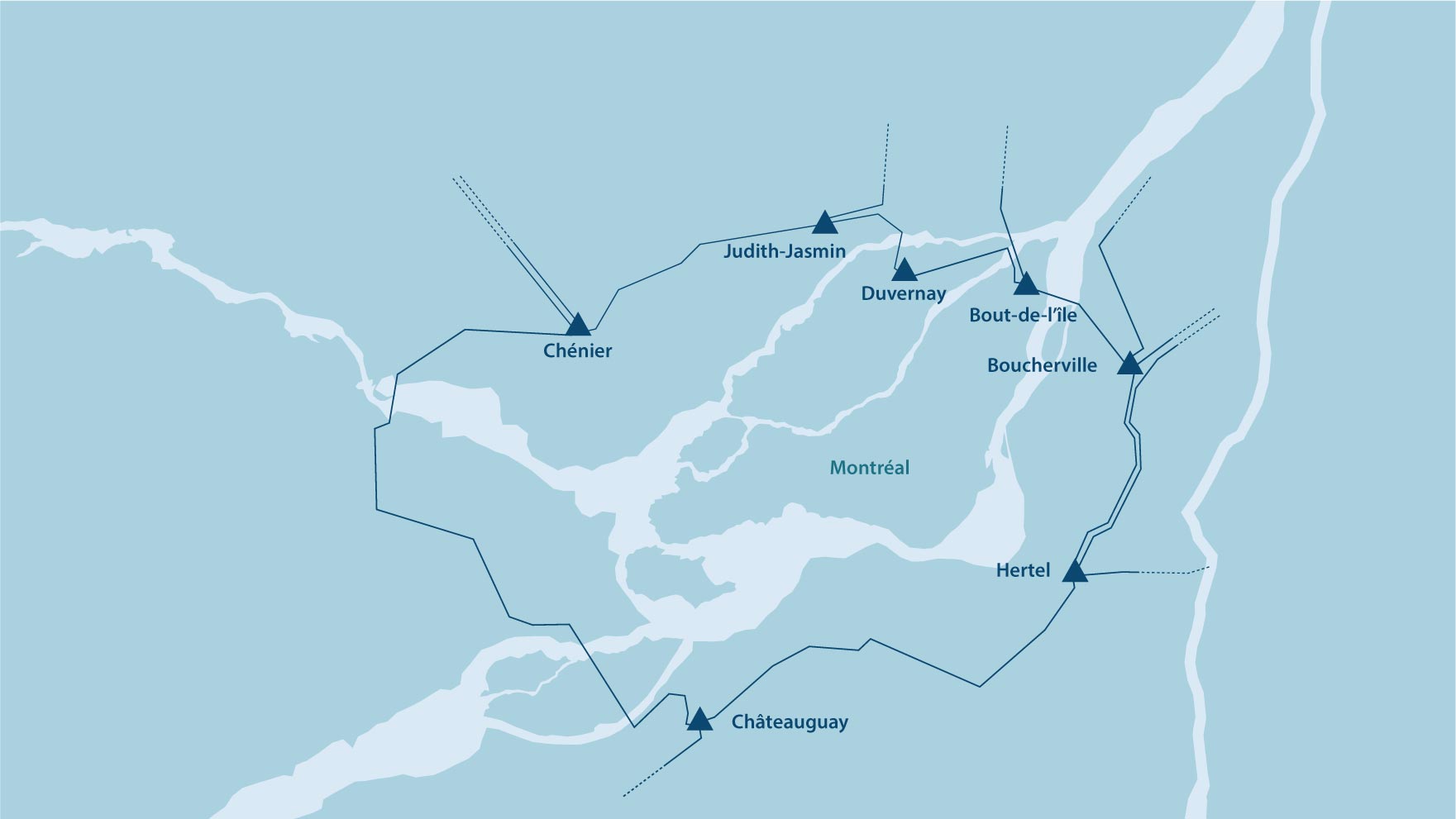 Our grid meets all international reliability standards
Hydro-Québec's network continuously meets the criteria set out by the North American Electric Reliability Corporation (NERC) and the Northeast Power Coordinating Council (NPCC).
For more information:
datacenter@hydro.qc.ca
1 888 29-HYDRO (1 888 294-9376)
We're open Monday to Friday, 8:30–4:30, EST.