The benefits of colocation
Québec: clean energy to power your data
The amount of data we produce doubles every 18 months. If the energy behind that data isn't generated from clean, renewable sources, it can be responsible for significant greenhouse gas emissions.

Why host your data in Québec?
99% clean energy
Low and stable rates
A reliable grid
Top-notch telecom
Innovative tech scene
Business-friendly + incentives
Move your data to Québec: save money and reduce your carbon footprint.
Video: Québec: clean energy to power your data
Data centers in Québec are powered by 99% clean and renewable energy. Hydropower helps reduce the ecological footprint of your data.
Strategically positioned centers
Colocation centers are located throughout the Greater Montréal and Québec City regions.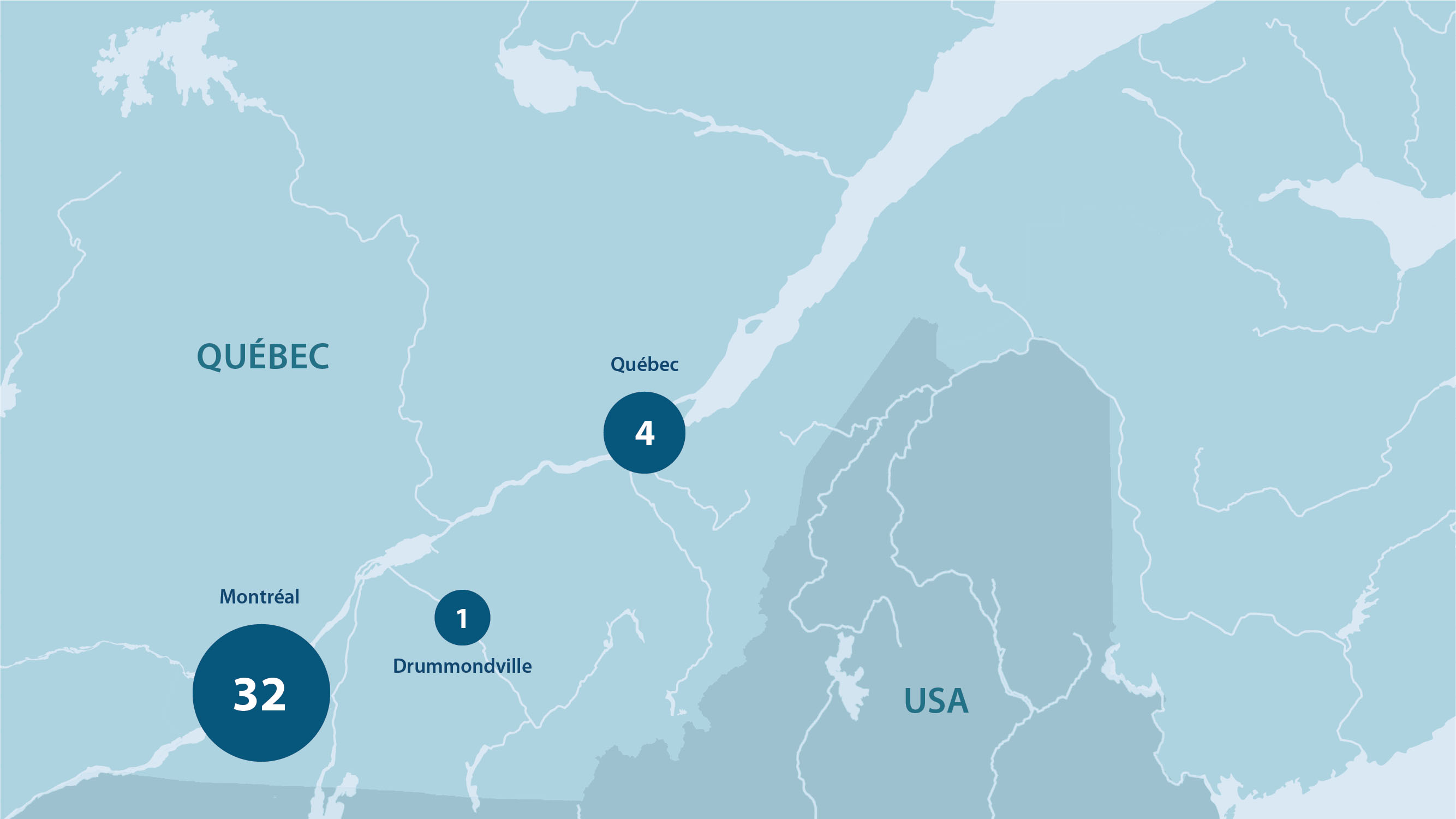 Consult the profile of each company in Greater Montréal and in the city of Québec City region.