The benefits of colocation
Québec offers colocation facilities designed and built specifically for data hosting on the cutting edge of technology.
Québec's server colocation services meet the most stringent industry standards. Spaces are designed to ensure availability, redundancy, safety and eco-responsibility—with some featuring an impressive Energy Efficiency Indicator (PUE) of 1.1.
Strategically positioned centers
Colocation centers are located throughout the Greater Montréal and Québec City regions.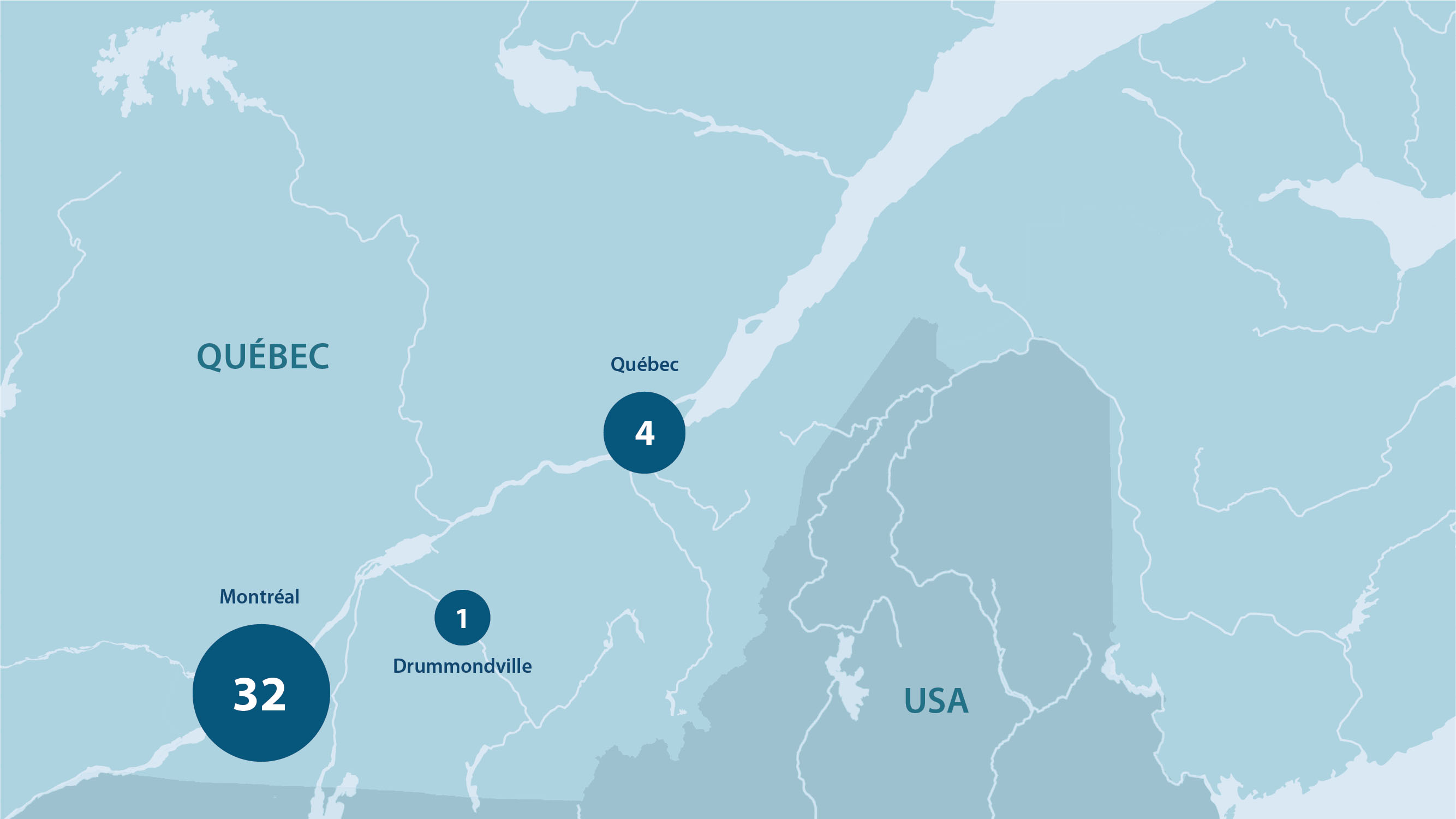 Consult the profile of each company in Greater Montréal and in the city of Québec City region.
Got a project in mind? Let's talk!
1 888 29-HYDRO (1 888 294-9376)
We're open Monday to Friday, 8:30–4:30, EST.
datacenter@hydro.qc.ca
Our experts will walk you through the entire process, from the draft-design phase
to integration to getting your data center up and running.